Basically, pimples occur since skin has many pores producing sebum. It's a swelling on the skin that is filled with pus and bacteria. These spots can occur on the neck, face, shoulders, and back, which make us feel self-conscious or bad. Pimples commonly look like a pink blemish or spot on the skin. Normally, after a few days, pimples dry out but the mark or the scar of the pimple continues sitting on the skin like. To remove these marks effectively, there are many ways. You can find many products available in the market for removing the pimple marks. These products based with harmful chemicals. You should try avoiding creams and instead use natural remedies to reduce pimple because they are extremely pocket friendly and come without any side effect. Using natural face packs for pimples is a wonderful choice for all of you because they are really beneficial for getting pimple free and clear skin. Continue reading the whole article in the line of Beauty on Healthy Guide site to know more about the methods and uses of these natural face packs.
Top 10 Natural Homemade Face Packs For Pimples You Shouldn't Ignore
1. Face Packs For Pimple – Turmeric And Aloe Vera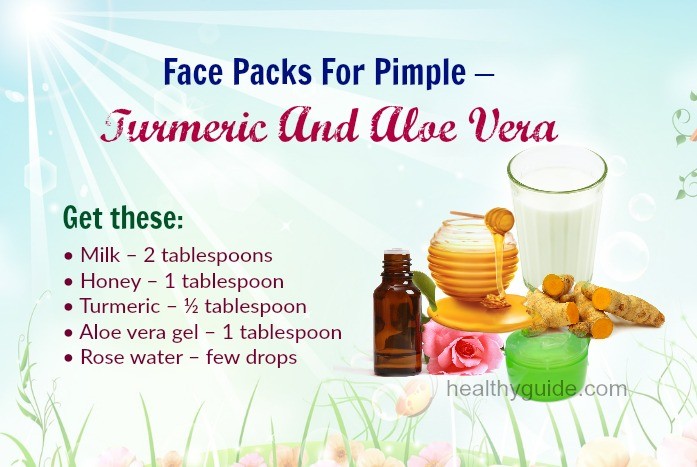 Turmeric is full of excellent anti-inflammatory and anti-microbial properties, all of which help to fight skin damaging agents and increase the tone and complexion. The aloe vera has natural antibacterial properties, which nourish and moisture the skin. It is also known for its rich content of enzymes and polysaccharides, and gives the health protections from toxins naturally.
Get these:
Milk – 2 tablespoons

Honey – 1 tablespoon

Turmeric – ½ tablespoon

Aloe vera gel – 1 tablespoon

Rose water – few drops
Instructions:
Mix all the ingredients together to form a nice paste and apply this pack on the face. Later rub it on the pimple affected area for few minutes. Wait for 20 minutes and gently wash your face using plain water.
2. Turmeric And Milk Face Pack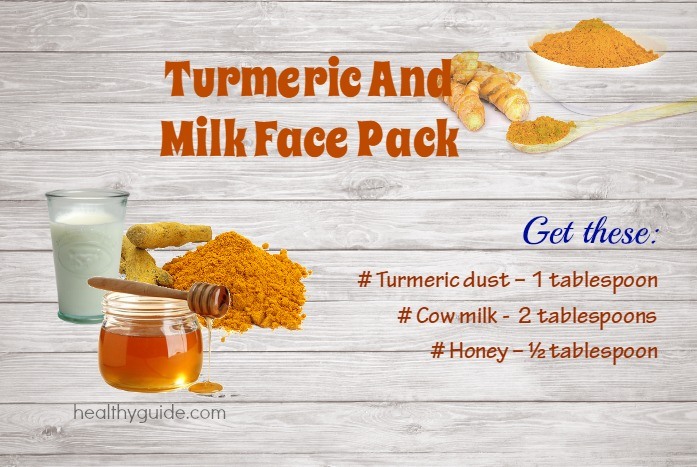 The natural face packs for pimples must include this pack using turmeric and milk. Turmeric contains a natural ingredient that brightens the skin and curbs extra oil from the surface of the skin. It also removes a pimple from your face.
Get these:
Turmeric dust – 1 tablespoon

Cow milk –  2 tablespoons

Honey – ½ tablespoon
Instructions:
Take a small mixing bowl and pour all the ingredients in the bowl. Mix them well to make a thick paste like consistency and gently rub this paste on your face, back and neck. Wait for half an hour and wash the pack using cold water. After using this face pack, you will notice an instant cleanness and a bright glow in the face.
3. Natural Face Packs For Pimples For Oily Skin And Dry Skin – Tea Tree Oil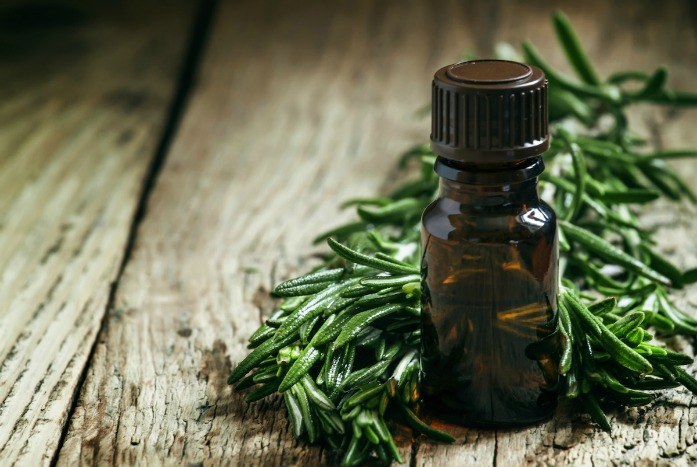 Tea tree oil can fight and get rid of the microbes breeding inside the pores and causing pimple and acne breakouts, as it comes with potent antibacterial properties. In addition, tea tree oil helps to remove the dead skin cells, thus helping to open the clogged pores. Furthermore, the oil helps to prevent pimples from coming back. Tea tree oil also comprises of the anti-inflammatory properties the help to eliminate the swelling and redness of the pimples.
Get these:
Pure tea tree oil – 1 parts

Water – 6 parts
Instructions:
Mix pure tea tree oil (1 part) with water (6 parts) together and later apply this pack on the pimples. Keep it on for thirty minutes and wash off using water.
4. Avocado Kiwi Face Pack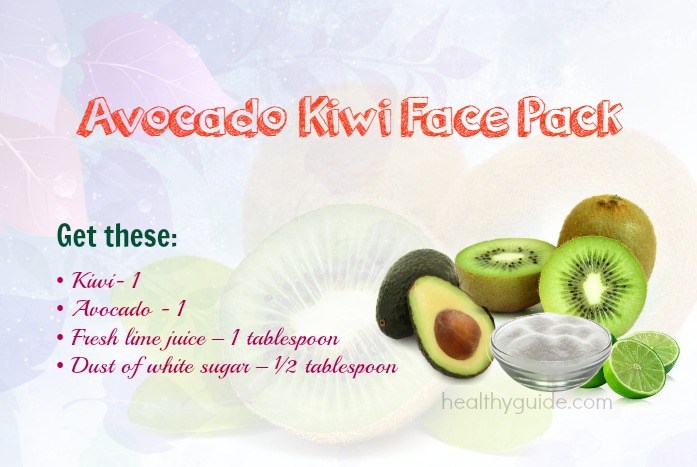 Both kiwi and avocado are beneficial fruits for the problems of skin because they contain high nutrients and adequate minerals. These tropical fruits also work great for pimples.
Get these:
Kiwi- 1

Avocado – 1

Fresh lime juice – 1 tablespoon

Dust of white sugar – ½ tablespoon
Instructions:
Peel the fruits at first and take out their seeds from each one. Later take the pulps into 1 bowl and add sugar dust to it. After that, beat up into froth till you obtain a smooth paste. Presently apply this pack on your whole face and let it dry completely. Rinse it off using plain water when the pack dries out completely. Finally, wash and drain using a soft washcloth very lightly.
5. Sandalwood And Rosewater Face Pack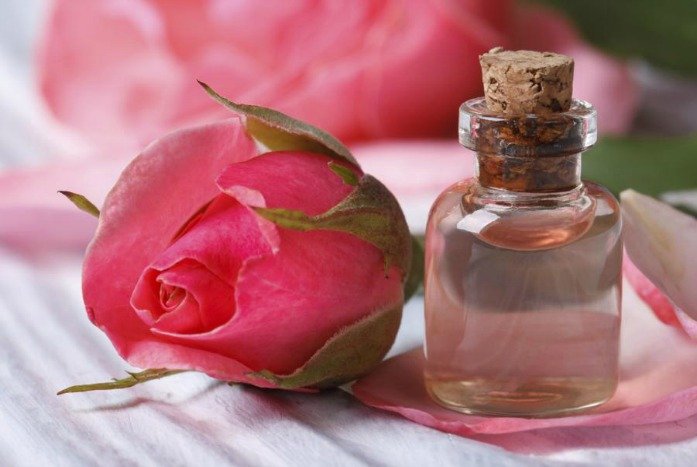 The best natural face packs for pimples for dry skin and oily skin must include this pack using rose water and sandalwood. Sandalwood contains a captivating effect on pimples and so, it has been regarded as one of the outstanding ingredients for the pimple and acne free skin.
Get these:
Sandalwood dust – 1 tablespoon

Rose water – 2 tablespoons
Instructions:
Prepare a mixing container and place the ingredients in it. Later blend them smoothly and directly apply the pack on pimples or the whole face. Finally, rinse it off after the pack dries out completely. You can also add a pinch of ground clove to get the optimum benefits of the pack.
6. Face Pack For Pimples – Honey And Multani Mitti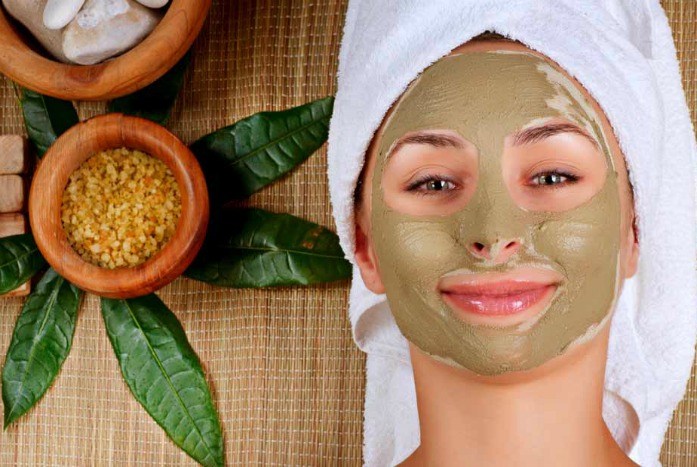 Honey possesses antibacterial, hydrating and antiseptic properties, which make it an excellent option for fighting pimples. Multani mitti also can be used to get rid of acne scars and pimples as well. It also helps to clear blemishes, reduce acne, and controls oily skin. Particularly, multani mitti suits to all types of skin. Moreover, it helps to protect the skin from bacteria and promotes blood circulation of the body.
Get these:
Multani mitti – 1 tablespoon

Raw honey – 1 tablespoon

Mineral water – 1 tablespoon
Instructions:
Place all these ingredients in 1 small bowl and later stir them well to form a smooth paste. After that, apply this pack immediately on the pimple affected areas. Rinse it off using plain water after a gap of fifteen to twenty minutes. Finally, to hydrate the dry skin cells, apply a gentle moisturizer cream.
7. Baking Soda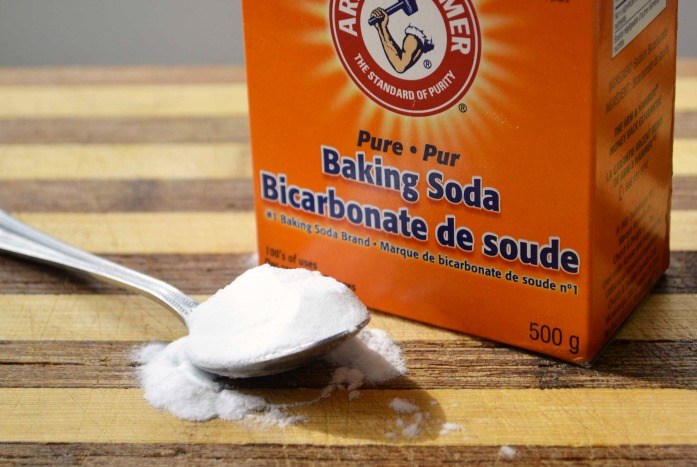 This is also one of the most effective natural face packs for pimples for dry skin and oily skin. It's an effective treatment for all skin problems and for pimples as well. Using baking soda doesn't lead to excessive dryness of your skin, so you can apply it to sensitive skin. Baking soda is amphoteric, which can operate as a base or an acid. As a result, it can aid in neutralizing any imbalance of pH on the skin. Baking soda also aids in drying skin, flushing out the excess oil which causes blackheads and breakouts. In addition, it contains mild antiseptic and anti-inflammatory properties, which help to lower the size of pimples. Baking soda forms a gritty, fine paste as mixed with water, which helps to cleanse and exfoliate the skin, getting rid of dirt, oil, and dead skin cells as well.
Instructions:
Take some lukewarm water to wash your face and mix some baking soda with several drops of water to create a thick paste. Thereafter, apply the pack on pimples and keep on your face for ten minutes or until it completely dries. Finally, wash it off using water.
8. Aloe Vera Gel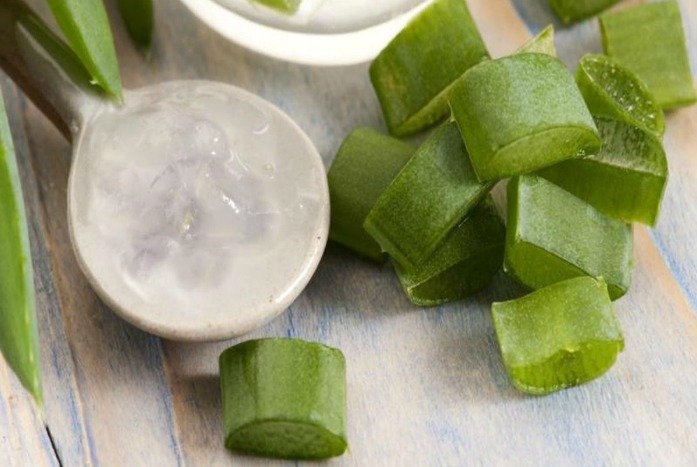 The best natural face packs for pimples for oily skin and dry skin must also include this pack using aloe vera gel.  Pure aloe vera gel can help to subdue skin irritation and redness thanks to its powerful anti-bacterial and anti-inflammatory properties. The antibacterial properties present in this gel are very effective at treating pimple and calming the redness caused due to it. It also prevents bacteria from infecting pimple wounds and promotes the process of healing. Magnesium lactate found in Aloe vera helps to eliminate the itching sensation caused due to pimples. Plus, magnesium lactate is effective in curing skin rashes and sunburns as well. Additionally, aloe vera comes with the anti-fungal properties, which are useful for curing inflammation such as cysts and boils on the skin. Furthermore, aloe has the astringent property that removes dirt and excess oil from the skin.
Instructions:
Take a fresh ale vera leaf,cut off it and later squeeze out its gel from within. After that, apply this gel on the pimples with the help of your finger. Keep it on overnight and the next morning wash off with water for best results. This pack also helps to remove pimples on the nose.
9. Natural Face Packs For Pimples For Dry Skin And Oily Skin – Peppermint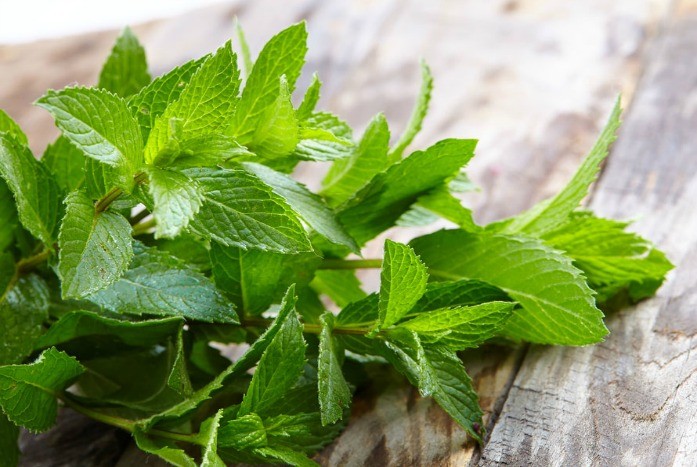 Peppermint comprises of anti-viral and anti-bacterial properties that aid the skin in recovering from the pimples, so it's a wonderful herb working best on pimples. In addition, peppermint contains the menthol, which contains soothing astringent and cooling agent. So, it soothes skin and reduces inflammation and redness caused due to pimples. In addition, the herb comes with the antibacterial and antiviral properties that fight the bacteria causing pimples.
Instructions:
Take 1 handful of peppermint leaves and crush them to extract its juice. Thereafter, apply this juice on your pimples and wait for 10 minutes. Lastly, wash it off by using cold water.
10. Lemon Juice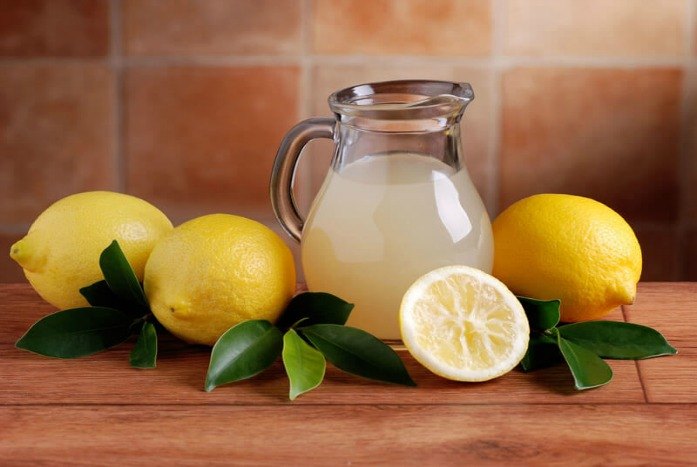 This pack is also considered among the best face pack for pimples. Lemon juice is an awesome natural home remedy for many types of skin problems. Lemon juice consists of the powerful astringent agents that rid the pimple of excess oil and helps to reduce the swelling, pain and redness of the pimples.
Instructions:
Squeeze a little lemon juice into 1 glass bowl and apply the juice with the help of a cotton swab on the pimples. Leave it to sit overnight and then rinse off using water the next morning. Also, lemon juice is an effective treatment for leg acne and pimples. Applying the raw lemon juice on the leg pimples and the next morning washing it off helps to reduce the inflammation, too.
All the above-mentioned face packs can treat the pimples effectively. So say goodbye to all the expensive anti-pimple treatments and then opt for these packs which are easier to prepare and affordable. Do you know of any face pack that would work well on pimples? Feel free to leave in the comment box below.